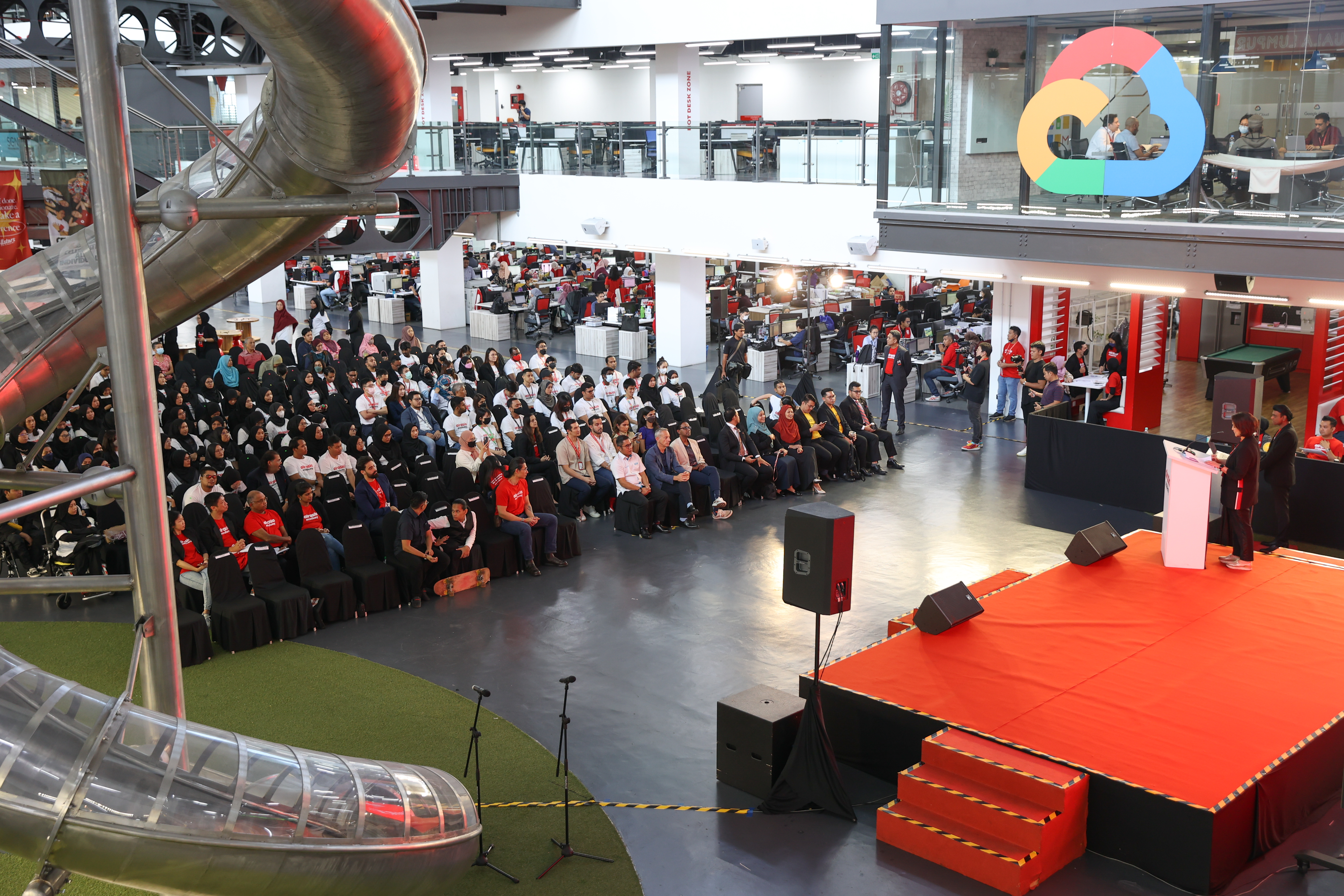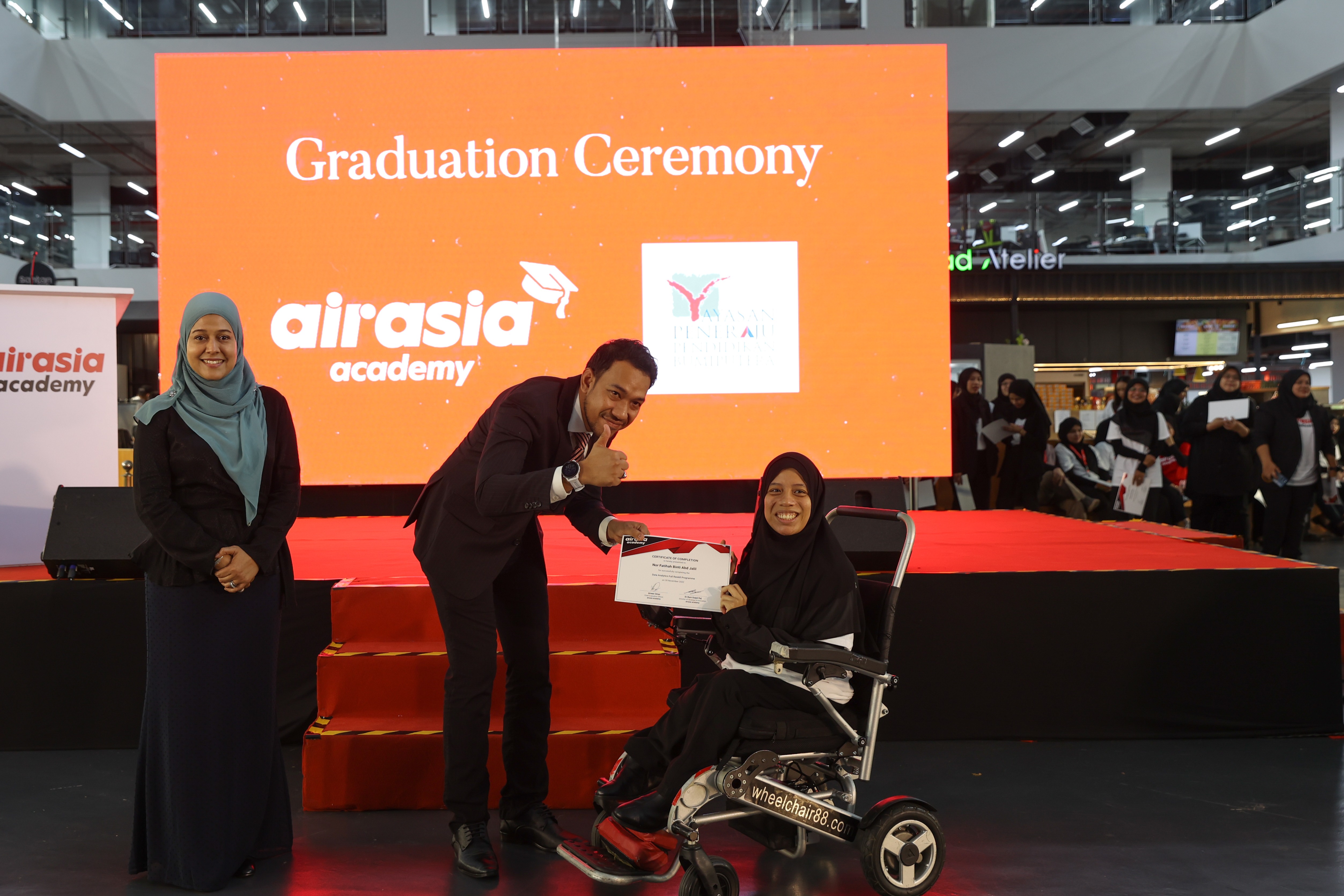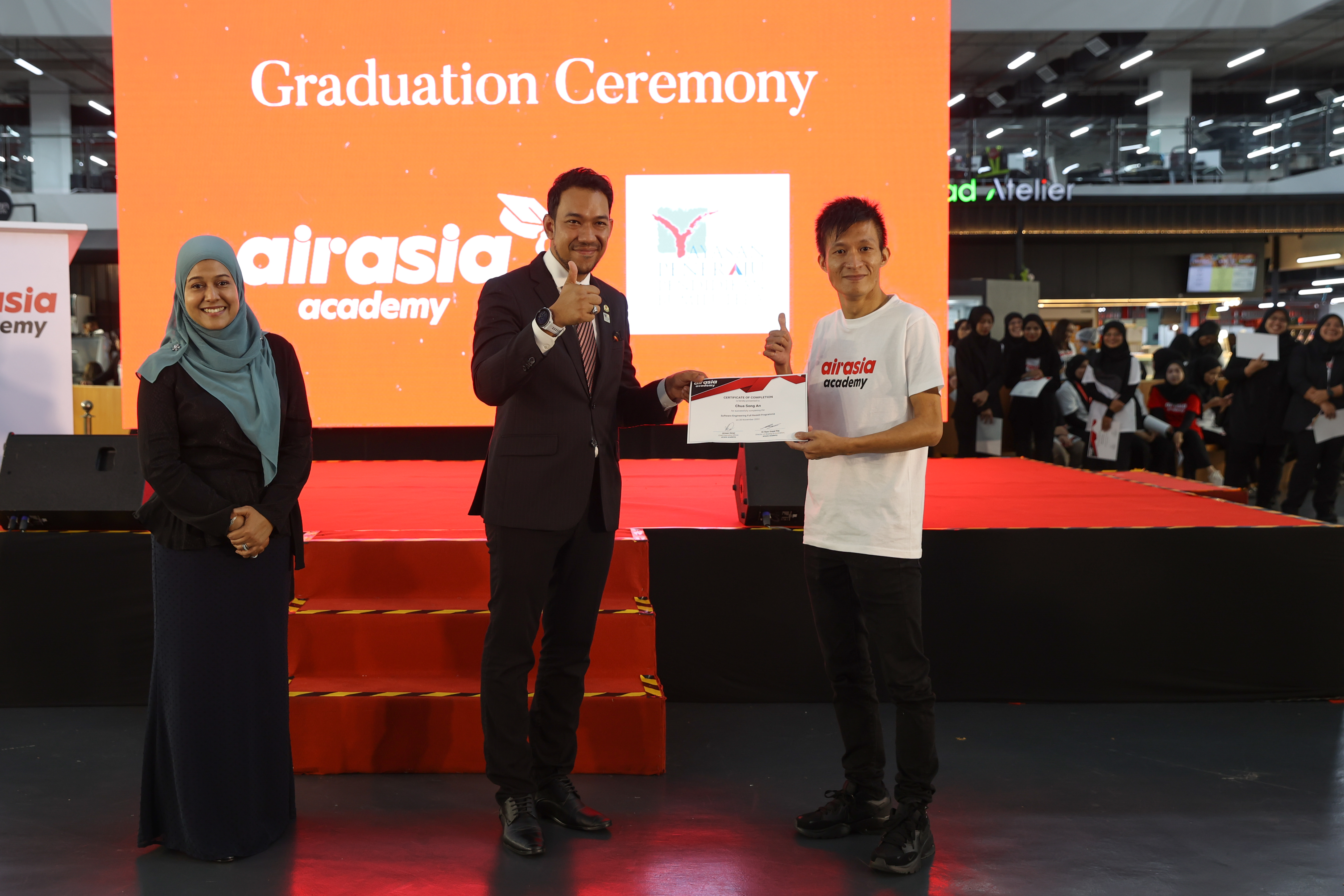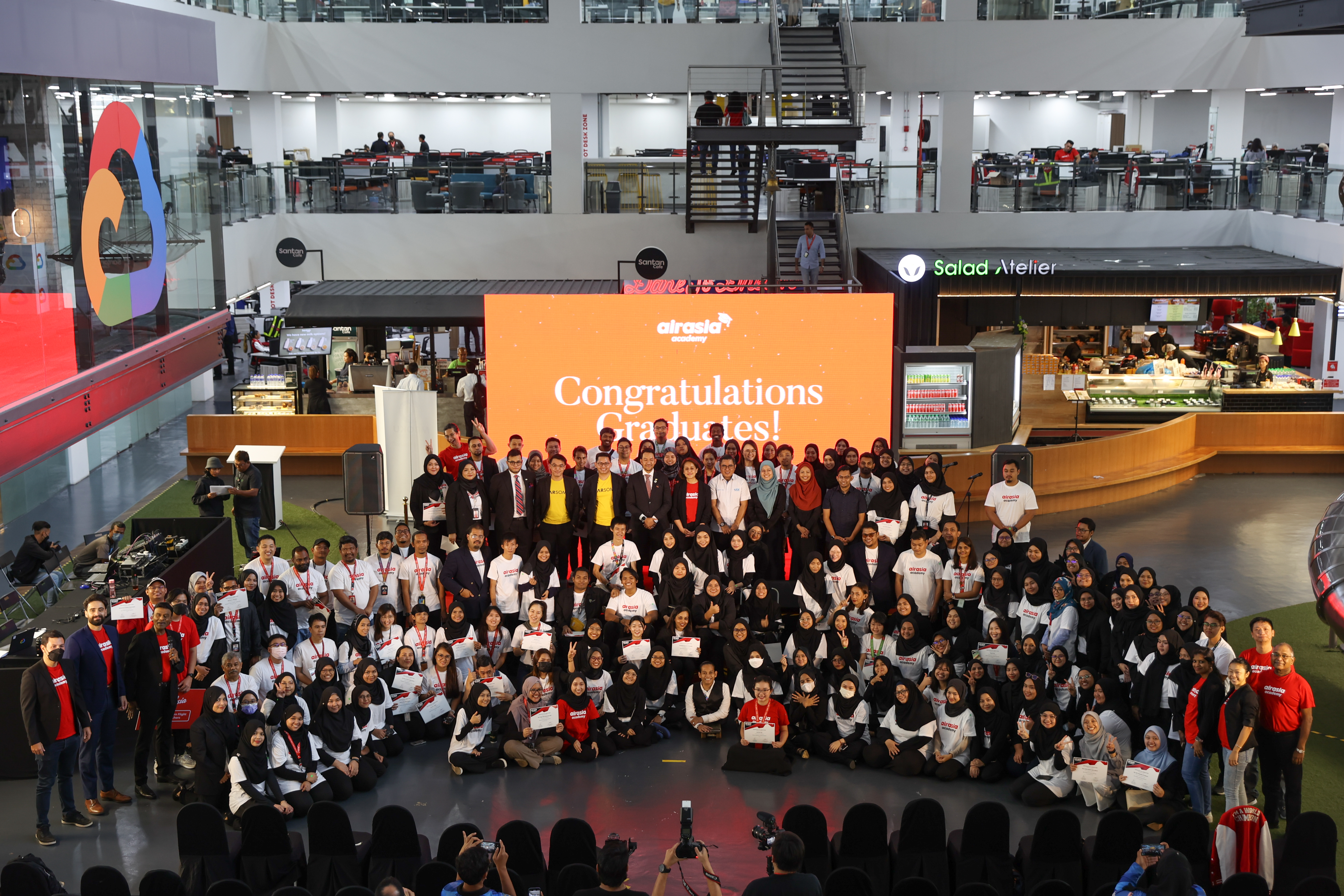 We had our largest physical graduation ceremony at Airasia Red Q yesterday. It was inspiring to see all 313 graduates push their own boundaries in completing our customised full-reskill tech courses.
The Class of 2022 brought together graduates from our #ratutech program, AirAsia Allstars, and the underprivileged and physically disabled individuals from the Yayasan Peneraju Pendidikan Bumiputera full scholarship program. Amongst the full-reskill courses that they completed were Cloud Infrastructure, Software Engineering, Data Analytics, Cybersecurity and Digital Marketing.
They were led by the 2022 valedictorian Maizan Nordin who reskilled to Data Analytics despite her challenges with Spina Bifida and gave such an inspiring speech about how her disability need not be an obstacle to success and how her family has been her backbone to succeed.
A special mention highlights another inspiring alumnus - Chua Sok An, who showcased his determination and eagerness to learn despite his challenges of being deaf. He was awarded a one-of-a-kind scholarship by airasia academy, and chose to be reskilled as a Software Engineer.
We would like to thank our partners for making this possible: Yayasan Peneraju, Airbus, MB Inc, Carsome, Majlis Belia Malaysia, Majlis Belia OKU Malaysia.
Our digital complete reskilling effort aims to assist the nation's workforce in developing current digital skills, unlocking new possibilities, and gaining access to high-in-demand employment. You can now enroll in the 2023 intake by logging on to airasiaacademy.com